The must have guide for manufacturers on where and how to get started
The manufacturing landscape has evolved tremendously over the years and recent events have prompted many businesses to question their readiness for an uncertain future.
There's been a lot of talk about digital transformation and technologies that help automate, the Internet of Things (IoT), Artificial intelligence (AI) and Machine learning (ML). But what are these technologies? How can you take advantage of them to transform your manufacturing business and turn it into a digitally enabled, future-proof smart factory? Where do you even start?
Download the guide 'Manufacturing in a Connected World – Getting Started' to learn: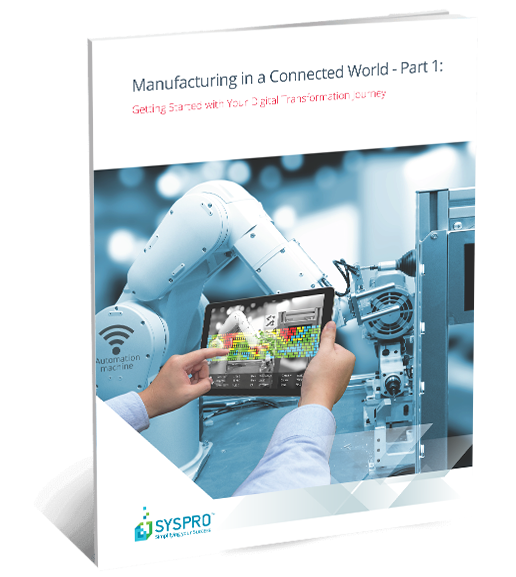 What is digital transformation
The critical components of a smart factory
Goals to consider before you start planning
What the threats could be of not investing adequately
Expected outcomes of investing in Industry 4.0
Focus areas for a successful transition to be a digitally enabled smart factory