How to get your share of $30 Billion worth of grants and incentives available to Canadian manufacturers
In this uncertain economy, staying competitive and growing means that you need to consistently innovate and invest in new equipment, technology, resources and tools to improve your operational efficiency, productivity and be resilient to volatility of the business environment.
Government grants and incentives are a critical source of funding that manufacturers can leverage. There's more than $30 Billion available through various provincial and federal incentives, grants and programs that can fuel your growth.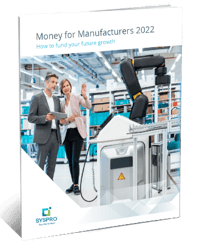 Download this whitepaper to learn:
The various funds available to Canadian manufacturers
Who qualifies to receive government funding and what gets funded
How to apply and secure these funds
Funding programs for technology projects